On Wednesday, Rivals.com college basketball writer Steve Megargee published an article at the recruiting website titled, "Is Butler's run proof that mid-majors are closing gap?" The article looks at the improbable Final Four runs by George Mason and Butler in 2006 and 2010, respectively. Megargee asks a simple question: Are mid-major college basketball programs catching the Big-6 ones who have seemingly limitless resources and talent?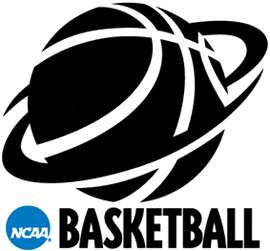 Better yet, are two occurrences within five years of one another enough to consider the feat more than coincidence? Megargee sets some guidelines in determining who is and who is not a "mid-major" in the sport. He dismisses Gonzaga, Xavier, and Memphis for their continued success in the tournament as well as on the recruiting trail.
I accept that, as those teams clearly operate on a level above the rest of the non-Big 6 teams. Megargee even dismisses the Final Four runs of Marquette (2003) and Louisville (2005) who both played in a strong Conference USA and operated like Big-6 teams.

The true mid-major tourney runs of note belong to the aforementioned George Mason and Butler along with UMass in 1996, Utah in 1998, and St. Joseph's in 2004(the George Mason and Butler midnight runs hold more credence). But what does all of this have to do with the one-and-done rule instituted by the NBA?
In effect, it is creating roster turmoil for those Big-6 teams. The top recruits are attending those schools, and they are not staying for more than two years. Megargee uses the 2008 recruiting class as an example, "Five of the top six prospects from the 2008 recruiting class already were in the NBA this season. Of the top 11 recruits from that class, Tennessee guard Scotty Hopson is the only player certain to return to school next year."
Within two years of graduating high school, 91% of those elite eleven players are no longer on campus. Out of the top 11 of the 2009 class, at least seven have already declared for the NBA Draft. So what does all of this mean, aside from roster turmoil?
It is allowing mid-major programs to close the gap ever so slightly. Megargee loosely ties the early defectors to this trend, but it is the beating heart of his article. Mid-major programs are more likely to keep kids, as evidenced by their senior-led characteristic.
Megargee writes, "Cornell reached the Sweet 16 this year with four seniors in its starting lineup. The Northern Iowa team that stunned top-ranked Kansas in the second round featured three senior starters. The three leading scorers on George Mason's 2006 Final Four team were seniors." There is something to be said about cohesion within a team.
Former UConn assistant Tom Moore, who was on the bench when UConn shockingly lost to George Mason in the Elite Eight, believes in the experience factor. He is quoted in the article as saying, "'They started three seniors who had won a million games at that level.'" Of course, Megargee notes that experience isn't the only determining factor in a mid-major's run to glory. St. Mary's and Butler achieved similar feats this season without as many seniors in the starting lineup.
Another characteristic of Cinderellas are talent. Sure, they're not getting the best of the best (only one of the top 39 incoming freshman is attending a school not in the Big-6 or Memphis), but they still have talent. Butler has Gordon Hayward who is a probable first round NBA pick whenever he declares. UMass had Marcus Camby, Utah featured a two-headed attack in Andre Miller and Michael Doleac, and St. Joseph's had Jameer Nelson.


Finally, the seed matters. Butler's run was helped by the five slot it received from the selection committee. Mid-majors are not often given high seeds based upon conference schedule and strength of schedule. But it matters. Megargee uses Butler as his example in this scenario. They were given a seven seed two years ago and a nine seed last season. Let's say, for comparison purposes, they win their first game in each of those two tournaments.
As a seven seed, their second round game would be against a two seed. As a nine, it gets worst as a number one seed would await them in the second round. As a five seed, they played a twelve in the first round and a four in the second. Which path sounds easiest to you?
Finally, what do we take from all of this information presented by Megargee? Well, there are a few different directions to go with it. One, we could take it as a deviation. These Cinderella runs were coincidental at best, and not a true indication of the changing landscape in college basketball. If you want to believe that, then fine.
However, Megargee sums up the phenomenon nicely, "Sure, a mid-major Final Four run might not happen all the time. But it also isn't an aberration – not when it happens twice in a five-season span." The elite players are being forced to attend college for one season at the least, but once they leave, a void is left behind as well.


Sure, they are replaced with more talent, but it is not always equal. We can take the case of Kentucky for example. Head coach John Calipari is the most public face when it comes to early defectors. He embraces the change. But after his first season at Kentucky, in which he brought in a star-studded class resurrecting Big Blue in the process, he stands to lose at least five significant contributors (four of which are freshmen and he could lose up to seven players total).
Kentucky is sure to replace some of those players, if not all, with similarly talented players. They already have a commitment from a Turkish big man in Enes Kanter and one of the best point guards in the 2010 class, Brandon Knight. But what happens if they run up against Butler some time next season? The Bulldogs are bringing back some of their talent (most notably Hayward) although Kentucky will have more raw talent on the floor at most times.
Even North Carolina, which did not have a one-and-done player from its 2009 National Champion team, experienced a serious set-back despite having, arguably, more raw talent than just about any team in the country. They featured a plethora of former McDonald's All-Americans, but it all translated into a disappointing NIT season.
You can make the same argument for Memphis. The Tigers are bringing in the number one recruiting class (according to some sites), but will that talent translate to victories over the more experienced mid-major teams? Time will tell us the answer, but as long as the top programs in college basketball continue to turnover talent at a rate that they cannot equally replenish, mid-majors are the ones most set to reap the benefits. As Megargee states, they won't be playing on the final weekend every season, but they'll be attending with more frequency now.